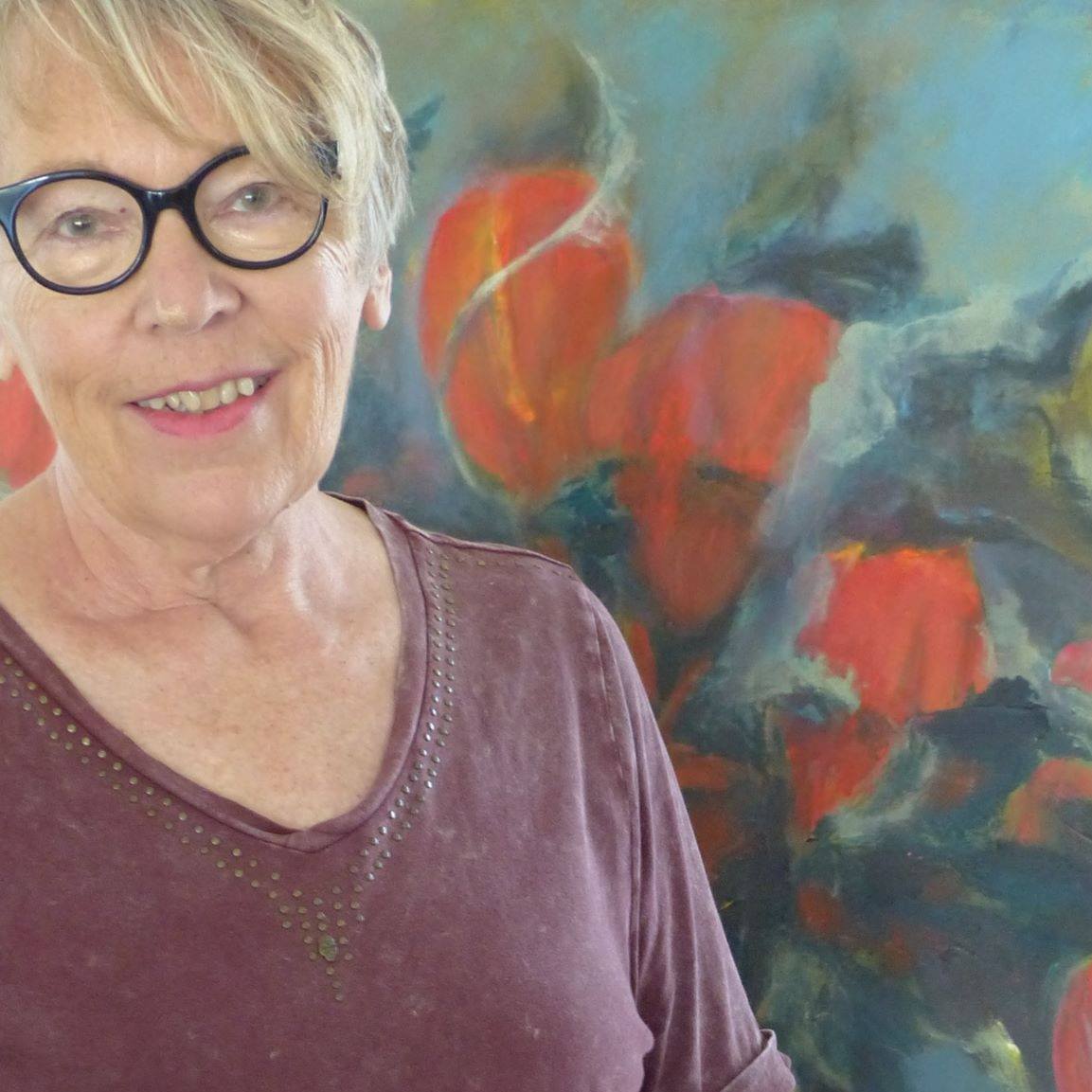 Chris Marin
Artist
I am an artist who paints in watercolour, acrylic, mixed media, walnut oil and cold wax and oil.  I also love printmaking and making tiles in clay.  For many years I also enjoyed stringing beads and making lost wax cast rings and pendants.
What is your favourite part of your job?
The creative process is what I love, the surprise that comes from seeing the finished piece when I allow the painting to evolve one brush stroke at a time.
What product or service do your customers really love?
For many years people were drawn to buy my intuitive watercolour paintings.  I have been teaching this method for about twenty years, and it continues to draw many who like the freedom and playfulness of it.  Over the past couple of years I have sold quite a few non-objective and abstracted land-, sea- and city-scapes in acrylic and walnut oil.
Favourite local spot?
We are drawn to Sunset Point Park, Clerkson's and both Azzura and Tesoro.  I also have to mention how much my whole family loves Morrison's Pumpkin Farm, Goldsmith's, Grandma Lambes and the Collingwood Saturday market.